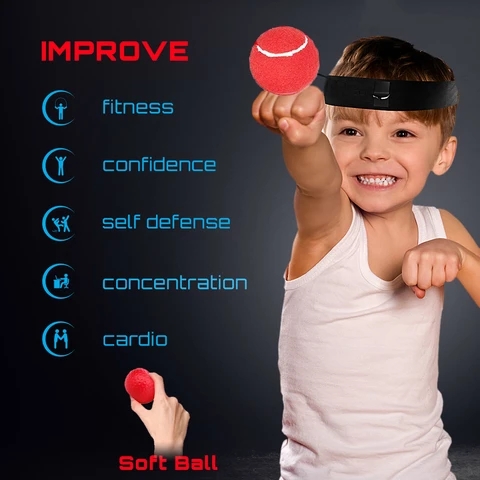 This Ultimate Reflex Ball is TheBEST & healthy alternative toVideo GamesandTablets.It can increase everyone (kid & adult) 'sagility. eye-hand coordination. reflexes while having a good time!!!
FEATURES:
Suitable for man or woman. teenager or child. even boxing or karate trainer
The perfect accessory forStress Relieve
EnhanceEndurance & Body Reaction
It comes with Adjustable Headband. So You don't have to be a professional boxer to use fight ball! Everyone can use it to train. have fun. or release stress!
Perfect for work breaks or school breaks or even for the beach and the park.

A perfect indoor & outdoor physical activity/exercise
IncreaseFocus.Concentration & Confidencewhile having fun!!!
TRIED AND TESTED quality product; Adjustable headband to fit all sizes.
Our Reflex Ball isTHREETimes Lighter & Softer and. More Importantly.SAFERthan others in the market. It's SUPER SOFT outside and poses No Risk to eyes and hands.
Tip for Beginner:New learner should slow down hitting speed and strength. and pay attention to rebounding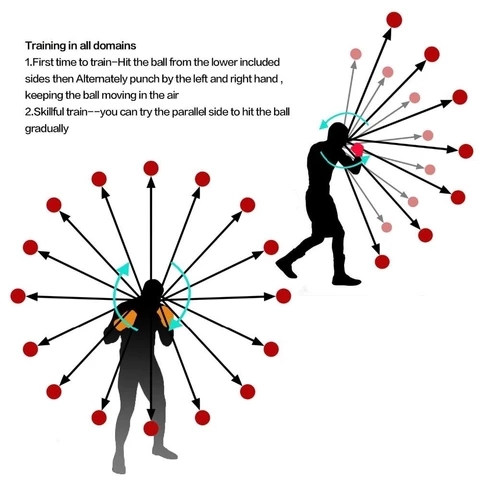 PACKAGEINCLUDES:
Stretchablestring attached to the ball